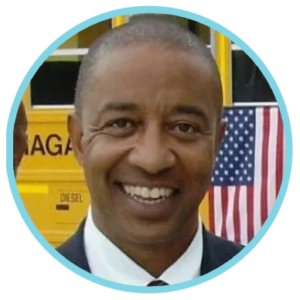 JIMMY WHITEHEAD
U.S. HART FOUNDER
Graduated from Ballou High School in Washington, D.C., joined the U.S. Navy and was honorably discharged 1978. Thereafter Mr. Whitehead worked for the anti-trust litigation law firm of Howrey and Simon, while continuing to participate several additional years as a U.S. Navy Reservists at Washington, D.C. Bolling Air Force Base.
Mr. Whitehead served in various White House Schedule C and SES appointments for President Ronald Reagan, as well as served as an SES appointee in President George H. W. Bush Administration. Mr. Whitehead directed and managed Secretary Admiral James Watkins $250 million-dollar Minority Banking Program to support the White House Rebuild LA disaster recovery after the 1992 riots. In 2012 Mr. Whitehead supported First Lady Mary Pat Christie post-Sandy hurricane disaster recovery volunteer endeavors in Atlantic City, NJ organizing bi-partisan Public Private Partnerships (P3) philanthropy which help provide homeless families access to emergency shelter, food, water, and clothes.
After receiving a September 2017 call from U.S. HUD to help with Irma-Maria hurricane emergency disaster recovery, Mr. Whitehead Co-Founded US-Humanitarian Aid Response Team (U.S.-HART) www.us-hart.org as a Private Sector Initiative P3 platform to allow private investment to expedite resilient humanitarian affordable emergency housing restoration, provide local diversity workforce training, and Safe Waste Solutions (SWS), with the highest priorities placed on maximum Accountability, Compliance, and Transparency (A.C.T.).
Most recently served as the Vice President of Department of Defense Information Technology (DoD IT) Programs at Lockheed Martin in Washington, D.C. In this role, she supported Washington-based DoD Chief Information Officers and other IT leaders in identifying priorities, increasing program visibility, taking new technology directions and recommending innovative IT solutions. Richardson managed executive branch customer relationships with the senior leaders in the U.S. Military, Defense Information Systems Agency and Office of the Secretary of Defense. In addition, she assisted Lockheed Martin business units with their customer relations and helped program managers overcome funding challenges to develop cost-effective and competitive proposals.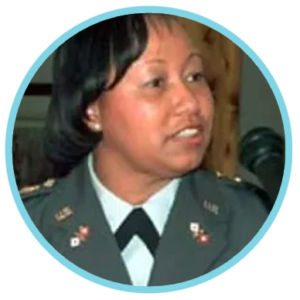 BRIG. GENERAL VELMA VON RICHARDSON
U.S. HART SENIOR ADVISOR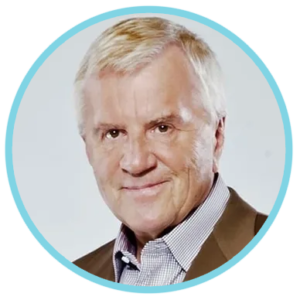 HON. AMBASSADOR SIGMUND ROGICH
U.S. HART SENIOR ADVISOR
Ambassador Rogich served as White House Senior Advisor to President George H.W. Bush from 1989 to 1992 and as a communications and campaign advisor to Presidents Reagan and Bush and presidential candidate Sen. John McCain. He was selected by President Bush to serve as the U.S. Ambassador to Iceland, his country of birth. He is currently the President of The Rogich Communications Group, an international communications and business advisory firm based in Las Vegas, NV. Rogich also founded Las Vegas based R&R Advertising, now R&R Partners, Nevada's largest advertising and marketing firm, and has been involved with Las Vegas marketing for over 30 years. His entertainment and business relationships have included Frank Sinatra, Donald Trump, Mike Tyson, Steve Wynn, Kirk Kerkorian, and Sheldon Adelson, Roger Ailes to name a few. From 1989-1992
Jim Cunningham is a noted expert on the nation's power system, with more than three decades of experience serving government and industry, providing him with an in-depth, but broad understanding of America's electric infrastructure. He began his career at the New York Power Authority, where he became Senior Vice President of Public affairs. He was responsible for the activities of the nation's largest power authority in the areas of news media relations, corporate communications, government relations, community relations and public policy. While at the Power Authority, he served as the power industry's spokesperson on the EMF (electric magnetic field) issue in the national media on shows such as 'Nightline" and NBC Nightly News. He testified before Congressional Committees, which ultimately led to his recommended approach being included in a federal law. He was one of the founding members of the Large Public Power Council, a coalition of the nation's largest public power companies. He also served as Chairman of the Electric Power Research Institute's (EPRI) Communications Committee as well as a member of its Research Advisory Committee. Mr. Cunningham was later named President of the Pennsylvania Electric Association, representing Pennsylvania's 10 investor-owned electric utilities on public policy issues, the most prominent of which was the implementation of the nation's most active utility industry restructuring program. Most recently, Mr. Cunningham led Burson-Marsteller's energy and utility practice. His work has won several industry awards including PR Week's Public Affairs Campaign of the Year. Mr. Cunningham is a member of the Board of Advisors of the New York Hall of Science and a member of the Board of Directors of the American Irish Historical Society. He is a founding member of the Courage Foundation, a national organization that recognizes public officials who exhibit extraordinary courage in the performance of their public duties. The foundation has merged with the Profiles in Courage Committee, a division of the John F. Kennedy Presidential Library, Boston.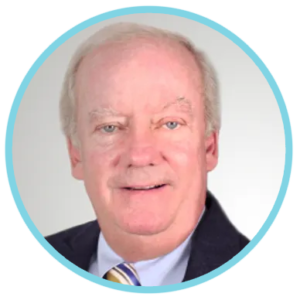 JIM CUNNINGHAM
PROTECT OUR POWER FOUNDER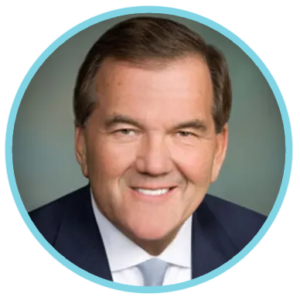 HON. SECRETARY TOM RIDGE
PROTECT OUR POWER SENIOR ADVISOR
Tom Ridge is Chairman of Ridge Global. He provides clients with solutions to cyber security, international security and risk management issues. Following the tragic events of September 11th, 2001, Tom Ridge became the first Assistant to the President for Homeland Security and, on January 24, 2003, became the first Secretary of the U.S. Department of Homeland Security. The creation of the country's 15th Cabinet Department marked the largest reorganization of government since the Truman administration and another call to service for the former soldier, congressman and governor of Pennsylvania. During his DHS tenure, Secretary Ridge worked with more than 180,000 employees from a combined 22 agencies to create an agency that facilitated the flow of people and goods, instituted layered security at air, land and seaports, developed a unified national response and recovery plan, protected critical infrastructure, integrated new technology and improved information sharing worldwide. Tom Ridge served as Secretary of this historic and critical endeavor until February 1, 2005. Tom Ridge was twice elected Governor of Pennsylvania. He served as the state's 43rd governor from 1995 to 2001. Governor Ridge's aggressive technology strategy helped fuel the state's advances in economic development, education, health care and the environment. He serves on the boards of the Institute for Defense Analyses, the Center for the Study of the Presidency and Congress and other private and public entities. He is currently chairman of the U.S. Chamber of Commerce's National Security Task Force. He graduated from Harvard with honors. After his first year at Penn State University's Dickinson School of Law, he was drafted into the U.S. Army, where he served as an infantry staff sergeant in Vietnam, earning the Bronze Star for Valor, the Combat Infantry Badge and the Vietnamese Cross of Gallantry. After returning to Pennsylvania and to Dickinson, he earned his law degree and, later, became one of the first Vietnam combat veterans elected to the U.S. House of Representatives, where he served six terms.
General Michael V. Hayden is a retired four-star general who served as director of the Central Intelligence Agency and the National Security Agency when the course of world events was changing at a rapid rate. As head of the country's premier intelligence agencies, he was on the frontline of global change, the war on terrorism and the growing cyber challenge. He understands the dangers, risks, and potential rewards of the political, economic, and security situations facing us. Gen. Hayden dissects political situations in hot spots around the world, analyzing the tumultuous global environment and what it all means for Americans and America's interests. He speaks on the delicate balance between liberty and security in intelligence work, as well the potential benefits and dangers associated with the cyber domain. As the former head of two multi-billion-dollar enterprises, he can also address the challenges of managing complex organizations in times of stress and risk, and the need to develop effective internal and external communications. In addition to leading CIA and NSA, Gen. Hayden was the country's first principal deputy director of national intelligence and the highest-ranking military intelligence officer in the country. In these jobs, he worked to put a human face on American intelligence, explaining to the American people the role of espionage in protecting both American security and American liberty. Gen. Hayden also served as commander of the Air Intelligence Agency and Director of the Joint Command and Control Warfare Center and served in senior staff positions at the Pentagon, at U.S. European Command, at the National Security Council, and the U.S. Embassy in Bulgaria. He was also the deputy chief of staff for the United Nations Command and U.S. Forces in South Korea. Gen. Hayden has been a frequent expert and commentator on major news outlets and in top publications, valued for his expertise on intelligence matters like cyber security, government surveillance, geopolitics, and more. He was featured in the HBO documentary Manhunt, which looked at espionage through the eyes of the insiders who led the secret war against Osama bin Laden, and in Showtime's The Spymasters, a detailed look at the directors of the Central Intelligence Agency. Gen. Hayden is currently a principal at the Chertoff Group and a distinguished visiting professor at the George Mason University Schar School of Policy and Government, where he founded the Michael V. Hayden Center for Intelligence, Policy and International Security. In 2013, the Intelligence and National Security Alliance (INSA) awarded Gen. Hayden the 29th annual William Oliver Baker Award. Gen. Hayden is also the first recipient of the Helms Award presented by the CIA Officers' Memorial Foundation. In 2014 he was the inaugural Humanitas visiting professor in intelligence studies at Oxford University in the United Kingdom. His recent memoir, "Playing to the Edge: American Intelligence in the Age of Terror," has been a New York Times best-seller and was selected as one of the 100 most notable books of 2016.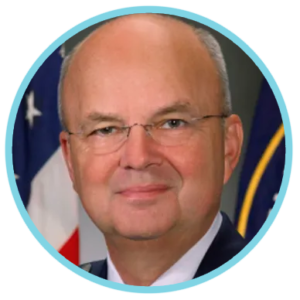 GENERAL MICHAEL HAYDEN
PROTECT OUR POWER SENIOR ADVISOR
STATE DIVERSITY EQUITY INCLUSION LEADERSHIP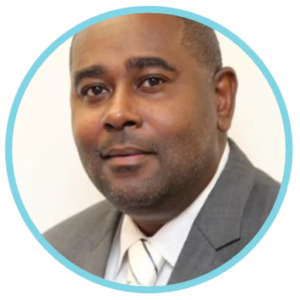 Maryland Honorable Delegate Darryl Barnes, Chairman Maryland Black Legislative Caucus​
Chairman Darryl Barnes Member of House of Delegates since January 14, 2015. Assistant Speaker Pro Tem, 2019-. Deputy Majority Whip, 2017-. Member, Ways and Means Committee, 2015- (finance resources subcommittee, 2015-18; revenues subcommittee, 2015-18; election law subcommittee, 2017-18; chair, local revenues subcommittee, 2019-; member, revenues subcommittee, 2020-; racing & gaming subcommittee, 2021-); House Cannabis Referendum and Legalization Work Group, 2021-. Member, Tax Credit Evaluation Committee, 2017-21; Work Group to Address Police Reform and Accountability in Maryland, 2020. 2nd Vice-Chair, Prince George's County Delegation, 2018- (county affairs committee, 2015-17; vice-chair, 2017-, & chair, 2018-, education committee). Chair, Legislative Black Caucus of Maryland, 2018- (parliamentarian, 2015-16; 1st vice-chair, 2016-18); Maryland Veterans Caucus, 2015-.
New Jersey Honorable State Senator Vince Polistina, Senate Higher Education Committee Member​
Vincent Joseph Polistina is an American Republican politician who has served in the New Jersey Senate since 2021. He previously served in the New Jersey General Assembly, where he represented the 2nd Legislative District from 2008 to 2012. Senator Polistina has been a vigorous defender of Atlantic County Minority Business Enterprise (MBE).